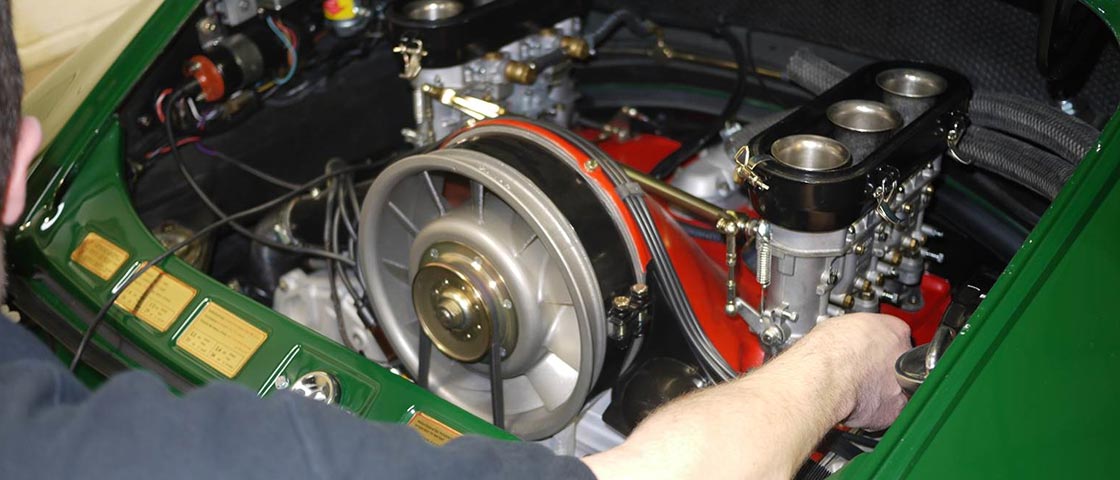 Your classic Porsche needs what it needs so we do not offer menu or fixed price servicing.  Too often we see cars that have been serviced regularly but are unreliable or unsafe because obvious issues have been ignored or overlooked.  When your car comes to us for a service we will give your car a thorough inspection first so that we can service it properly and provide you with an accurate appraisal.
If more than service work is required we will provide a detailed estimate of what is required and the cost.  Our invoices are fully detailed and itemised and we will keep your old parts for you to take away or until you ask us to dispose of them.  Before your car is returned to you we will clean the car and test drive it with you.
We can also offer a Europe wide collection and delivery service.